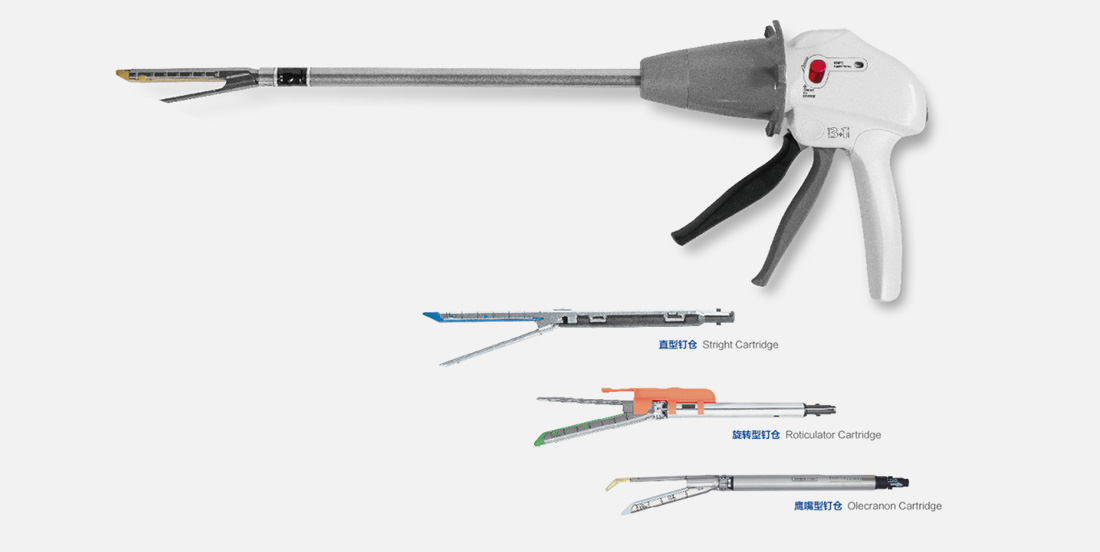 Application
For end oscopic and open surgery of the digestive tract tissue off, resection and anastomosis.
Product Features
1.one-time cutting blades, nail with lock replacement at the same time, guarantee the blade always sharp, tissue cutting is complete, reduce tissue injury.
2.No matter what pin gate, al provide six rows pin seam, the safety of the end oscopic surgery.
3.Summetric ergonomic design that can surgery alone.
4.A safety lock device, avoid using the nail has brake secondary firing, the operation securty.
5.Wide nal brake front opening, convenient in organization. Thin hammer anvil design without separation greater gap, can smooth enter, reduce tissue injury.
6.The same apparatus can be used with all types of brake, reduce operating heavy and complicated.
7.The equipment in the same replaceable component in the operation, reduce the medical cost.